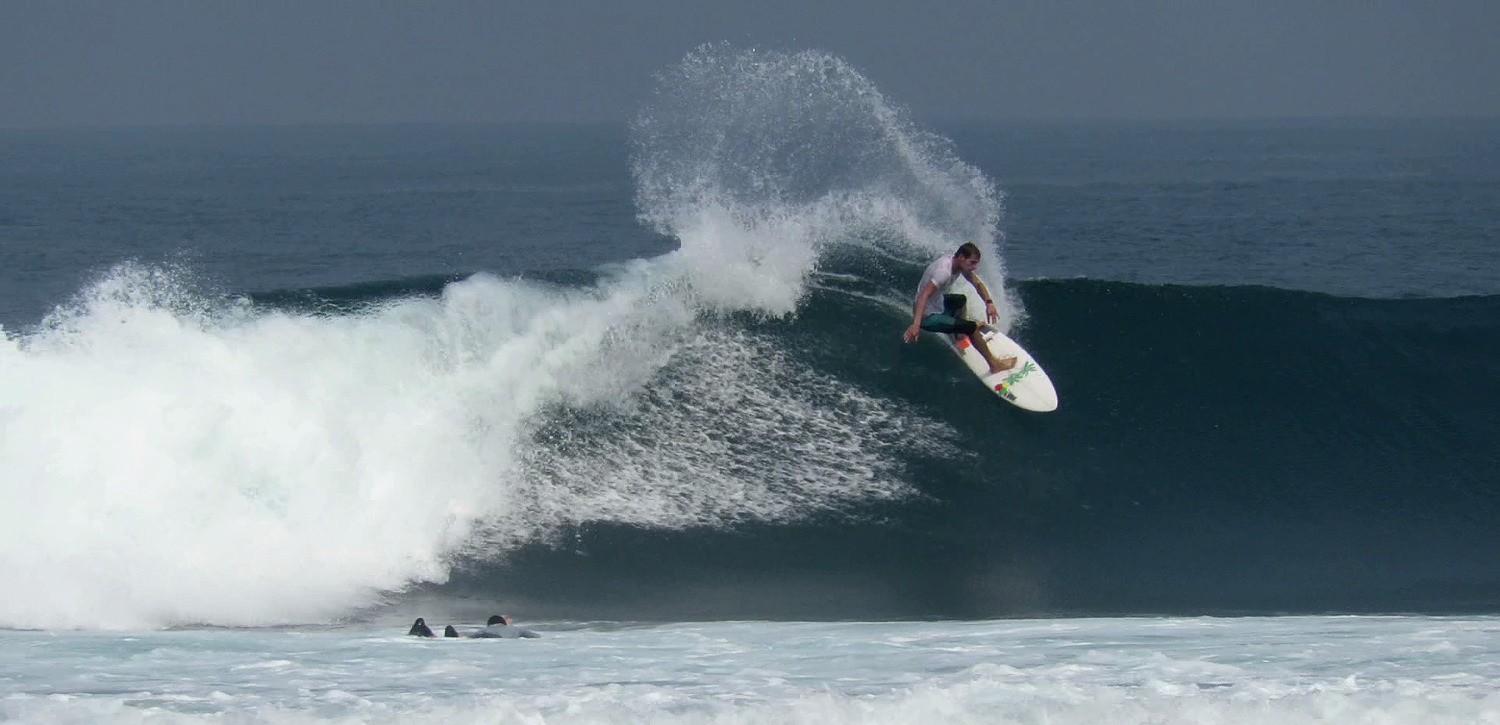 Planning your surf trip to Krui South Sumatra
If your considering a surf trip to the Krui area make sure you tick all the required boxes. Long flat spells, narrow swell windows and imperfect reefs make the South Sumatra mainland a surf destination that's not suitable for every surf trip.
What's required for a Krui surf trip ?
Time, mobility and intermediate surfing skills are must haves. However ask anyone who has visited Krui more than once and they will tell you it's luck that could make or break your trip.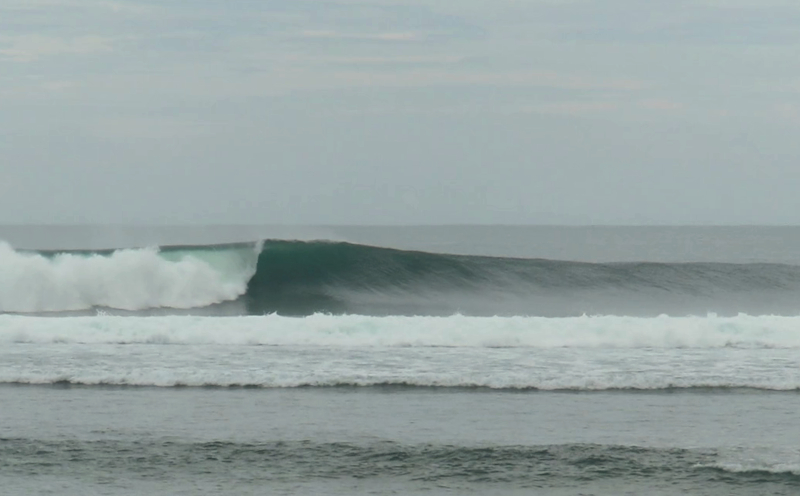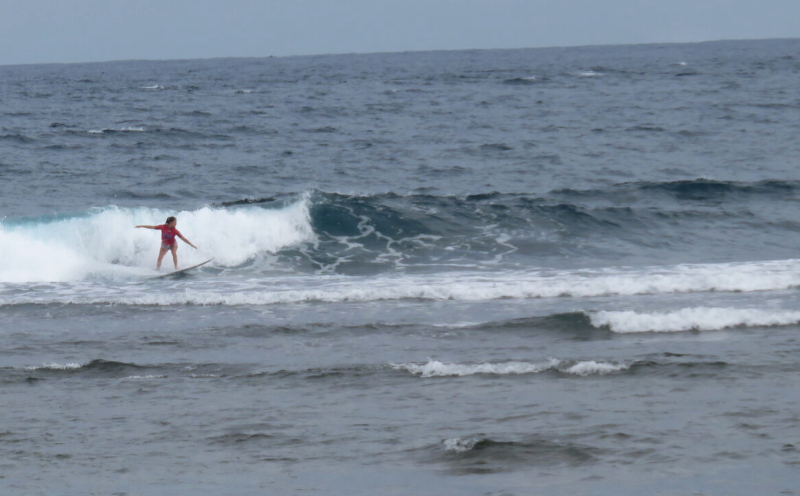 Time and luck
During a short 10 day surf trip you'll need a lot of luck to score excellent conditions. On a longer 2 month trip you can count on hitting at least one Krui flat spell that will last 7 to 11 days.
Some basic stats:
An average of 1 quality swell hits the coast every 11 days and lasts 4 days.
Only 1 in 4 swells is the correct direction for the breaks in the Tanjung Setia, Krui and Utara areas.

Recommended min stay: 4 weeks.
Level of surfing
The South Sumatra mainland is most suited to intermediate surfers with the skill to surf solid waves over shallow reefs.
Beginners
This is not the ideal destination to learn how to surf in a couple of weeks. Surfing the major breaks at peak time you'll have to hassle for waves and be comfortable with sharp shallow reefs. Beginners often travel here only to be frustrated. It's important to honestly evaluate your skill level and adjust your expectations accordingly.
Advanced
There was a period when advanced surfers visited the Krui area despite it's drawbacks. They came to score empty lineups on those perfect days at Way Jambu and Honey Smacks. Since the crowds arrived far fewer advanced surfers visit the area.

Recommended min surfing skill: intermediate.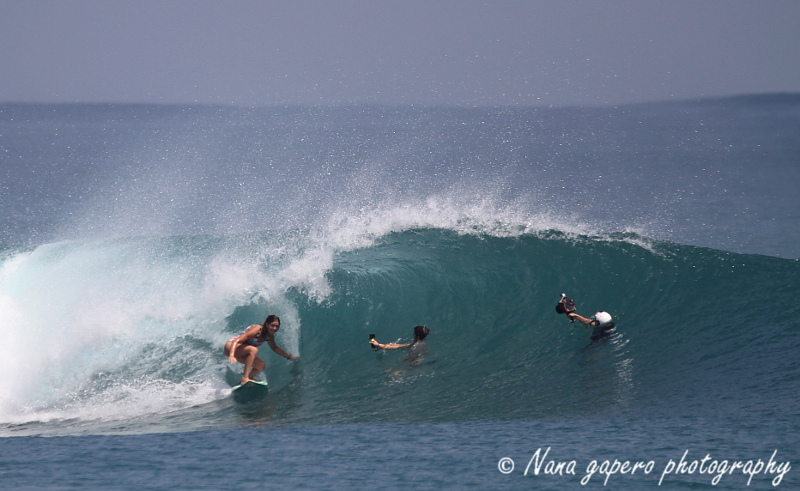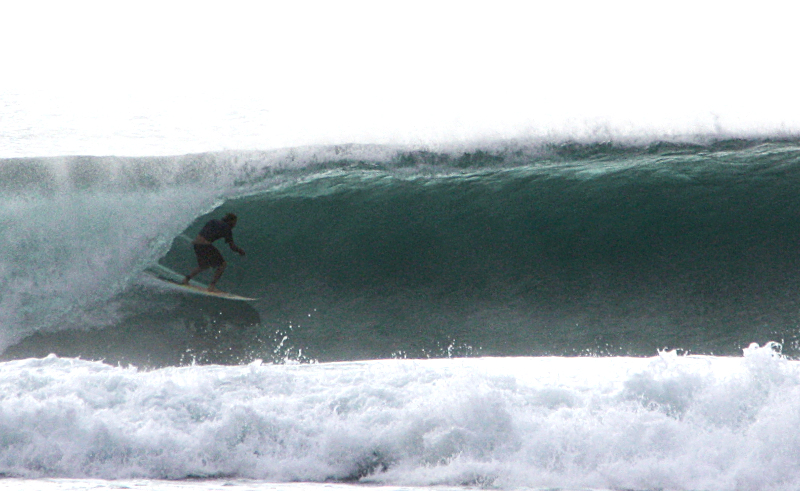 Mobility
You need to be mobile, traveling to where the conditions are the best.
On the same day it's common to find Krui Left 1 mtr, Mandiri Beach blown out, tide too low at Way Jambu and Ujung Bocur 2.4 mtrs but breaking wide.

Recommended transport: car or scooter hire.

The growing crowds
Mentally prepare for the crowds so you can maintain your stoke and avoid disappointment.
With dozens of surfers, surf guides and drivers posting the current conditions on Social Media there is no way to avoid the crowds. Even the northern area of Utara is getting hectic.

Recommended attitude: laidback.
When to come
Below are some general dates to consider when planning your trip. You could add some modern crystal ball science to your planning and track the forecasted El Niño-Southern Oscillation cycle, as this cycle can have a profound impact on the strength of the trade winds over South West Sumatra. On the other hand you could just deal out a Taro card deck and arrive at the same place.
Surfing in season - June to September
During the southern hemisphere winter the Great Southern Ocean sends an average of 1 large long lasting swell a week towards the Sumatran coast. Offshore winds make this the best time to score 1.8 mtr plus surf at Krui Left, The Peak, Ujung Bocur and Way Jambu.
The best swells seem to be those that explode into the Indian ocean off the east coast of Africa.

The WSL Krui Pro takes place in June so you need to plan around this event.
Surfing off season – October to May
It's summer in the Great Southern Ocean and fewer smaller swells hit Sumatra from a more Southerly to South Easterly direction. In general swell consistency and size begins dropping off mid September as the Southern Ocean winds down.
September to November
This period can be an excellent choice to enjoy smaller crowds and smaller swells but still have a good chance to catch a solid swell. Offshore days at Mandiri Beach and Jenny's Right should be increasing.
November and December
The rainy season is starting to kick in but these months can sometimes be good for surfing the peaks of Mandiri Beach and Jenny's Right with offshore winds.
December to March
The rainy season is in full swing, most surfers have left the area, the winds are on-shore at the major reef breaks.
April and May
A transitional period often providing the best conditions for Mandiri Beach with offshore winds prevailing late into the day.

Recommended months: May to October.
Tides
If your on a short trip and plan to surf Way Jambu or Jimmy's Right make sure the prevailing tides will be favourable.
Tides on this coastline can be really funky. Some months there are virtually no daytime high tides for 2 weeks. At most breaks a tide of .0 to .3 mtrs is getting dangerously low.