Mandiri beach surf break South Sumatra

General surf information
Mandiri is a 7km long sandy beach. The south end faces SW and the north tip near Lintik faces S. With off-shore winds it's an exceptional world class beachbreak and you can expect board breaking heavy 1.8 mtr plus perfect peaks with spitting barrels.
Most people surf the peaks at the south end of the beach near the beachfront warungs but that's just because its easy to park your scooter. There are often better peaks north towards Lintik.

Surfing here on a big swell with an outgoing tide can be dangerous. If you loose your board or get caught in a strong rip you can be swept offshore. There's often nobody around and even if there was there is no Surf Sea Rescue to call up and save you. It's never advisable to surf alone, especially at Mandiri beach.

When the rivers are flowing do not surf near the river mouths as there are dangerous crocodiles in the rivers and have been seen out in the salt water.
The Winds
Wind direction is critical at Mandiri, when the wind is wrong Mandiri is an out of control mess.
June to October
June to October the winds are usually not favourable for Mandiri with cross and on-shore winds prevailant. You might be lucky and score some clean mornings but don't count on it. If your plan was to only surf Mandiri Beach during this period then you could have a very disappointing surf trip.
November to January
Mandiri Beach might turn on during this period, it's a time when the local bodyboarders start to get their hopes up and it can be an indication of what's to come February to May.
February to May
This is the best time to surf Mandiri when off-shore winds prevail. In a favorable year the weather should also be starting to clear up.
Vibe in the water
When Mandiri is working the crowd is spread out between a number of peaks and there are plenty of waves for everyone. If you don't like the crowd your surfing with you can walk down the beach 100 mtrs to the next peak.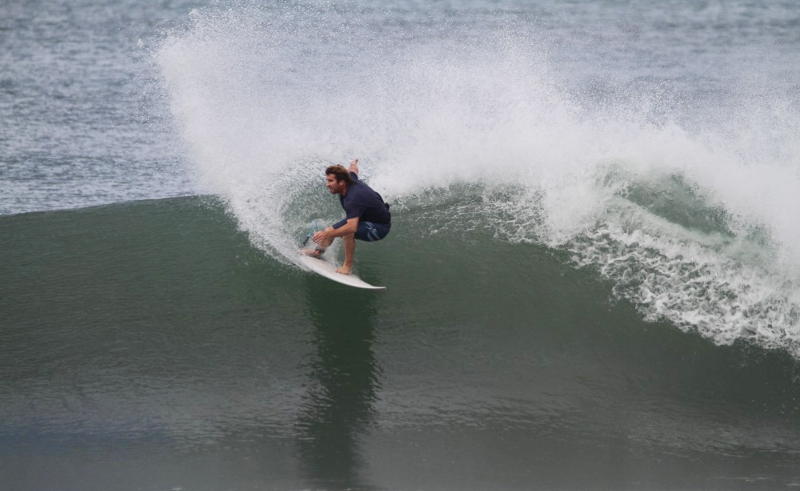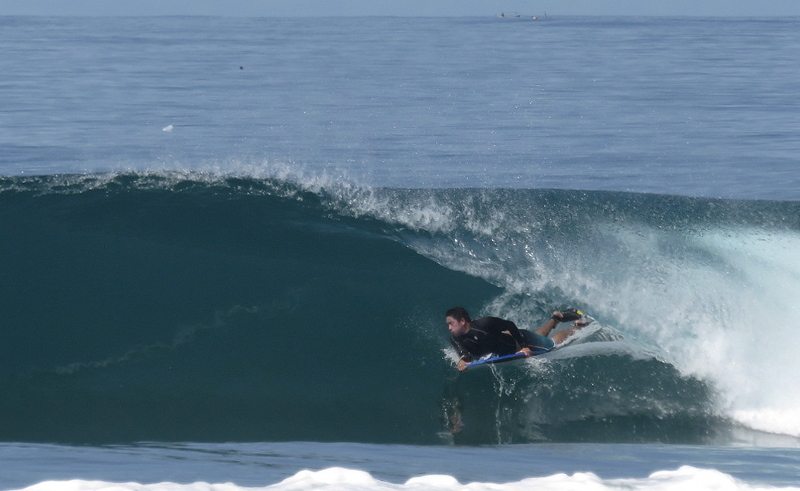 | | |
| --- | --- |
| Access: | Paddle out. |
| Best Wind: | NE to E |
| Best Swell: | S to SW |
| Dangers: | Strong rips. Crocodiles near river mouth. |
| Crowd: | 10 on a peak |
Paddling out
Jump in a channel, time it right and you should be out in no time. Time it wrong and you will be dragged down the beach 500 mtrs.