Krui and Tanjung Setia are located in a large agricultural area. There are several other towns and villages and they all service the local community of rice growers, fisherman and farmers of the Damar agroforest.
Tourism is not a primary industry yet and, as such, only small pockets have been developed. These are aimed mostly at the international surfing market but also, to a lesser extent, travellers in general.
You will not find a Bali style tourist experience here. There isn't anything like a McDonald´s or Starbucks and certainly no air-conditioned shopping centres filled with tourist trinkets. What you will find is an amazing coastline of sandy beaches and coconut palms nestled at the base of the Bukit Barisan National Park.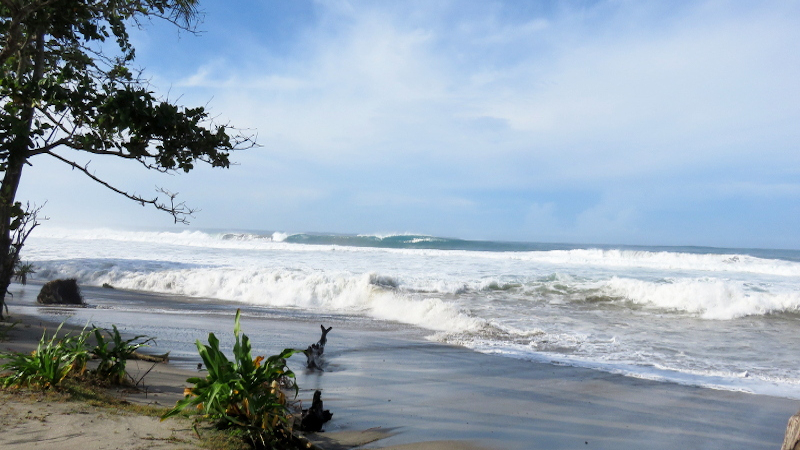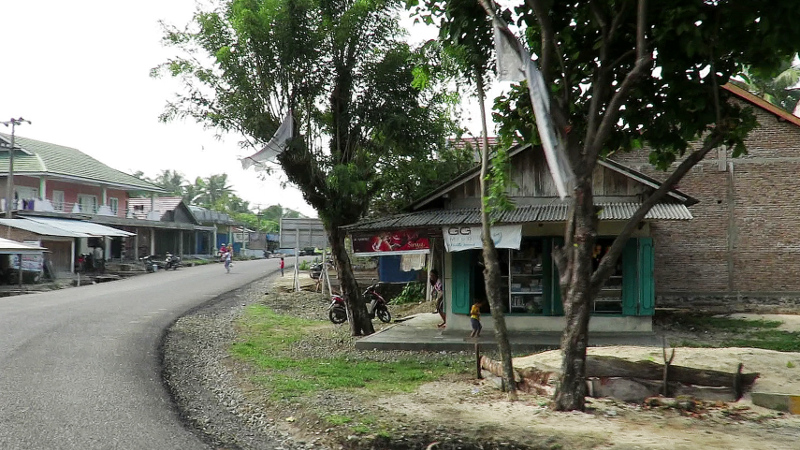 Tanjung Setia
Tanjung Setia has a few small stores, Indomaret (Indonesia's equivilent to a 7/11), and local market on Wednesdays and Saturdays.
Tanjung Setia Beach
Development continues at Tanjung Setia beach and the once quiet coconut palm lined dirt road is now sealed and lined with Surf Camps, Coffee Shops and Restaurants. There is also a surf board repair shop, surf accommodation, fully equipped gym a couple of souvenir shops, and even an ATM machine next to Lovina Krui Surf Camp.
Tanjung Setia beach is also home to the well known surf break Ujung Bocur.
Biha
Biha is a small village right next to Tanjung Setia. It has an Indomaret, pharmacy (apotek), medical clinic, doctors, scooter mechanic, electrical appliance store, barber, tailor, a few clothes shops and small warungs.
Krui
Krui is the largest town in the area. It has many small stores, a large central market and an Immigration Office. ATM machines can be found at Bank Lampung & Bank BRI (Mastercard only). There is also a basic medical clinic, pharmacies, restaurants and a surf shop with very limited supplies. Read more on Krui Town ...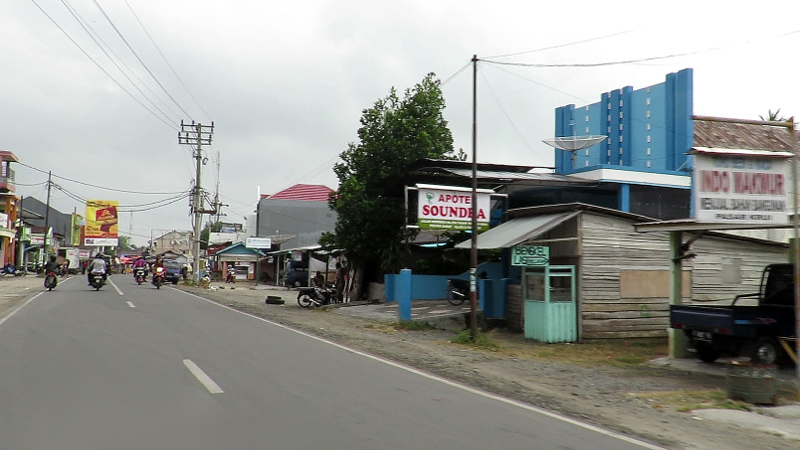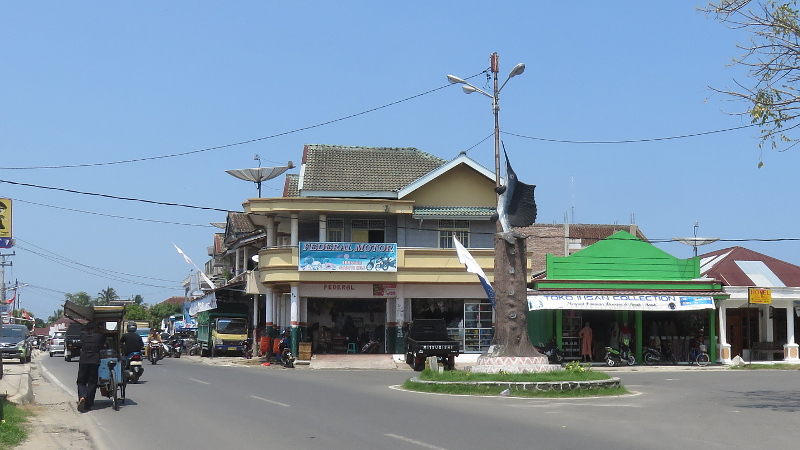 There are no defined tourist maps here to follow, no schedules to keep or postcards to buy and send home. The day often closes with a strange feeling that an uncharted exploration has occurred and that somewhere along the way you've somehow lost track of the date.