Exploring & surfing beyond Krui & Tanjung Setia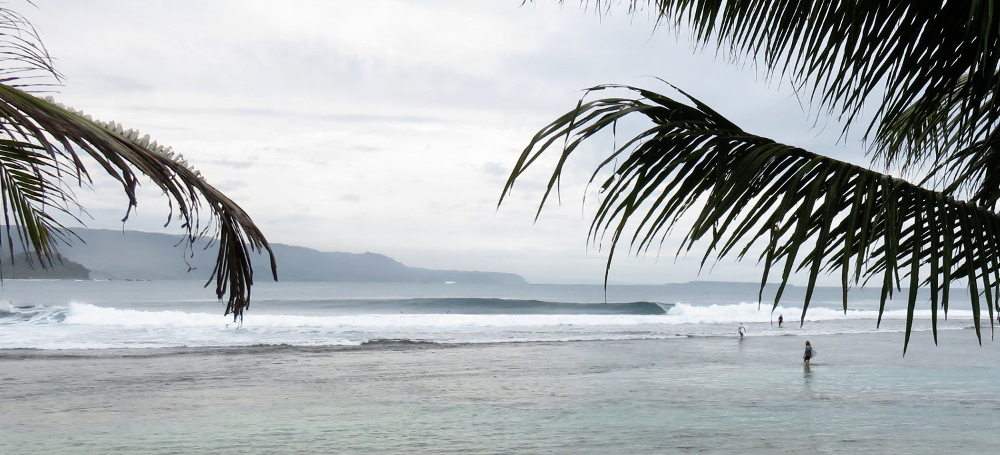 The areas around Krui and Tanjung Setia in South West Sumatra have been well explored by travellers and visiting surfers. The many roads, lanes and tracks used by the local fisherman provide easy access to 'most' of the coast. If you're a surfer in search of a new surf break it's unlikely you will find one along this stretch of coast. But if you're looking for a laid-back adventure there are many hidden beaches and bays to explore.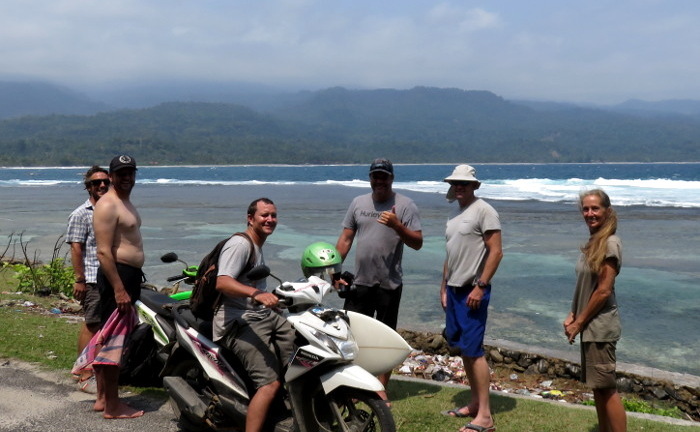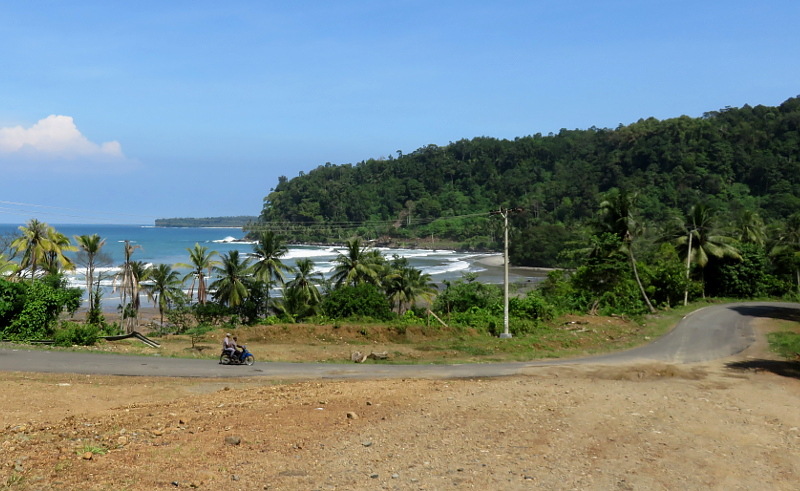 From Krui town the coastal road stretches 250km north to Bengkulu and 150km south to Belimbing. The south is far less traveled, (beckoning to those who can't get far enough off the beaten track) and it is here, south of Bengkunat, that new surf breaks could be found.
Penengahan to Bintuhan
This is a well traveled route, serviced by a number of bus companies, but the Lemong district remains uncrowded, visited only by a hand full of tourists and surfers.
North of Penengahan and Jimmy's Right the highway leaves the coast and winds its way through the mountainous jungle for 40km before returning to the coast at Pantai Batas Manola.
The stretch of coast from Pantai Batas Manola to Kaur, north of Bintuhan, is well worth exploring. There are a number of surf breaks in the Bintuhan area, but the 9 hr return drive and difficulty in predicting the swell stops most day trippers from Krui.
Visiting this area it's immediately noticable that you have moved beyond the influences of foreign tourist ventures and have now become immersed in a genuine Indonesian experience.
South of Pantai Siging Bengkunat
There is little information on what lies south of Bengkunat. Locals have reported (2019) that to explore Bengkunat Belimbing district you will need to be accompanied by a driver who knows the area well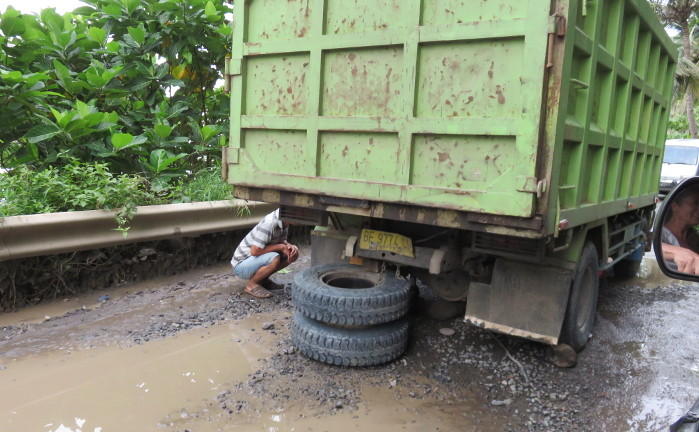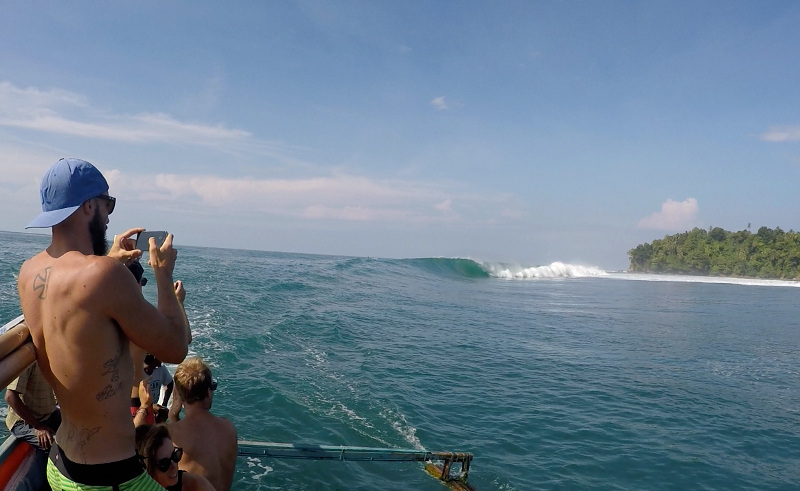 Once you step beyond the well worn track the language barrier becomes a real issue. Even a good grasp of Bahasa Indonesia might not help much either as in out-of-the-way villages the local inhabitants might not speak Bahasa Indonesian.
Organizing accommodation can be a mission all by itself. If you find yourself in a medical emergency you will always be grateful to have the assistance of a local guide or driver.
Cultural Sensitivity
Behaviour that is acceptable in many western countries is often considered in very poor taste by the modest people of South Sumatra. Becoming aware of some Sumatran culture and customs is very important if you plan to venture very far from your surf camp.
It is our hope, at Surf South Sumatra.Net, that your adventure develops good will and respect in the communities you visit.
Author: F. K. Ramsay