Krui Left surf break South Sumatra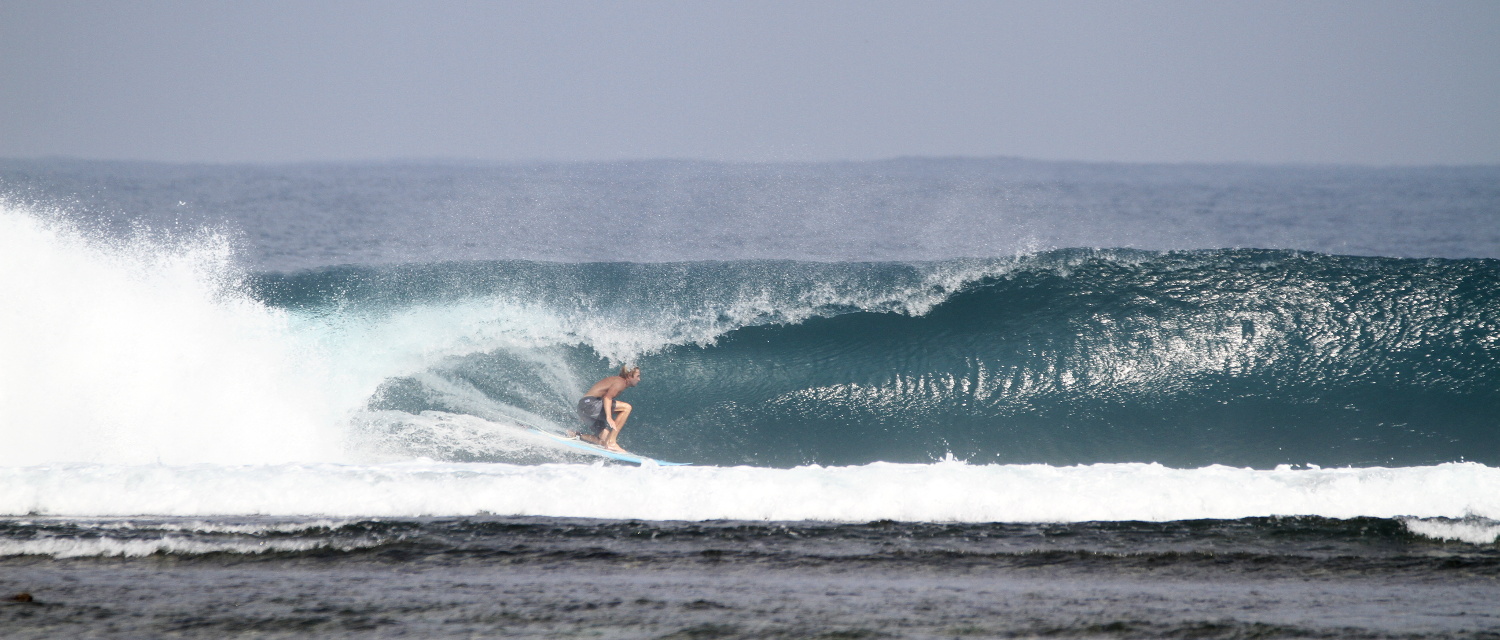 General surf information
Krui left is a quality left hand reef break with a perfect barrel. Most days it is 1.2 to 1.5 mtrs and suitable for intermediate surfers. It is hidden away behind a headland and needs a very large S to SW swell to get over 1.8 mtrs and be excellent.
Vibe in the water
When the swell gets big at other breaks most beginner to intermediate level surfers and bodyboarders head to Krui, this becomes a real problem as Krui Left has a very small takeoff zone and can not handle a crowd.
There are no rules at Krui Left so you need a lot of patience, tolerance and a cool head to surf Krui Left, if that does not sound like you then it's probably best to avoid this surf break.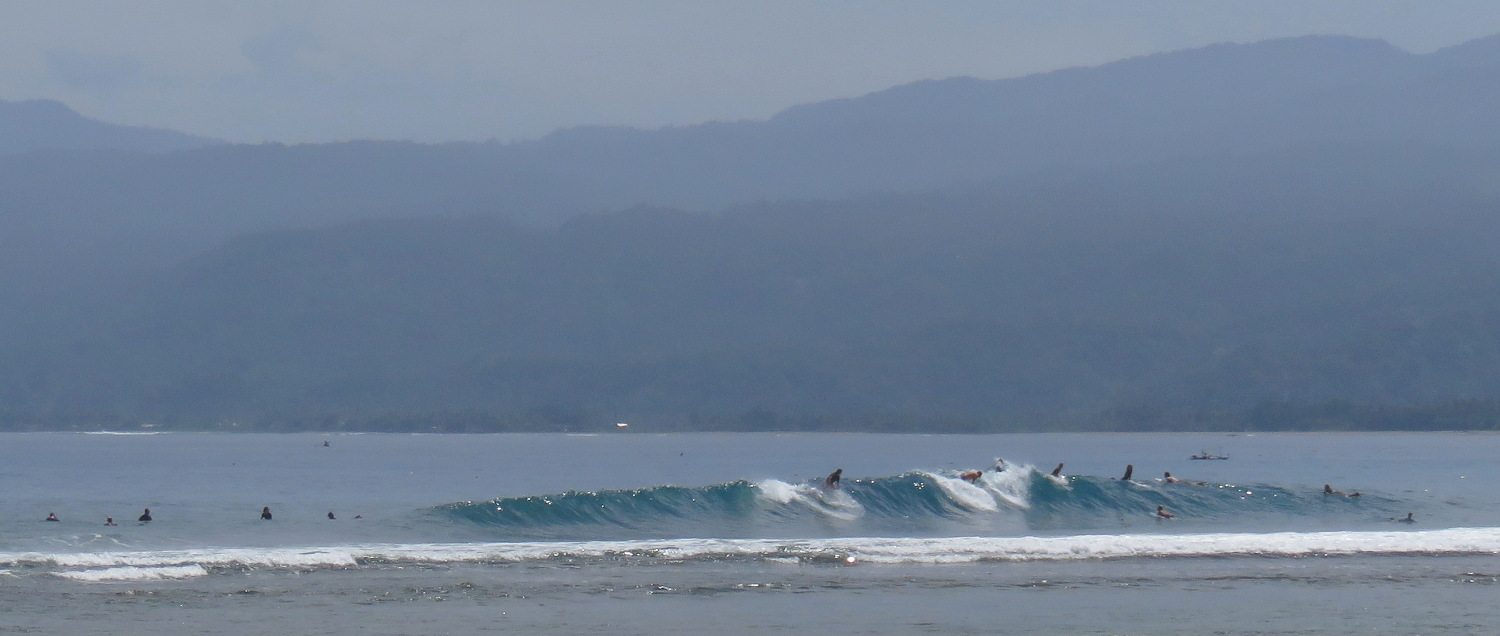 Recent years has seen an explosion in local surfers that rip, it's easy to predict that in a few years getting a wave at this break will be a challange for any visiting surfer.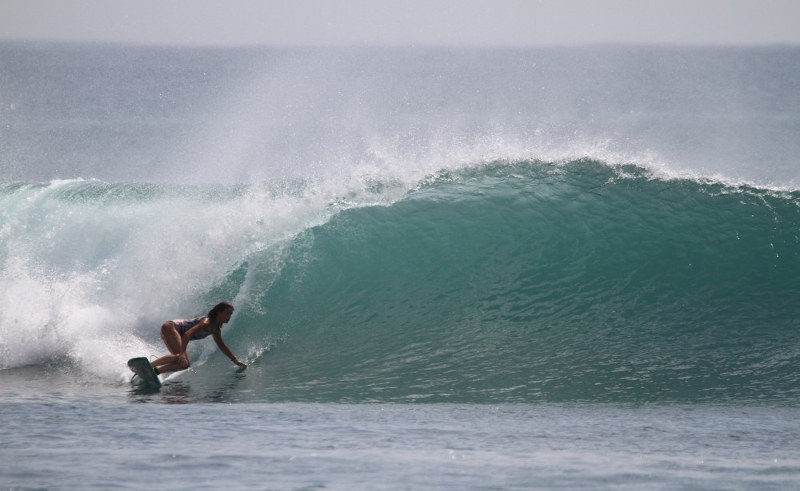 As krui town grows so does it's impact on the cleanliness of the ocean. After a heavy rain it is probably best to avoid surfing here as a small stream that runs through Krui empties all sorts of nasties into the ocean.
| | |
| --- | --- |
| Access: | Paddle out. |
| Best Wind: | NE to SE |
| Best Swell: | SW |
| Dangers: | Shallow reef. People dropping in on you. |
| Crowd: | 20-40 in season 15 off season |
Paddling out
Easy paddle out from the beach near the fishermen's boats.
Directions
| | | | | | |
| --- | --- | --- | --- | --- | --- |
| Location | Town | District | Regency | Province | Island |
| Labuhan Jukung - beach | Krui | Pesisir Tengah | Pesisir Barat | Lampung | Sumatra |
Krui Left is located at Labuhan Jukung beach near Krui town. The easiest way to the beach from Krui is to turn onto Jl. Labuhan Jukung Krui which is 900 mtrs south of the Marlin monument. Follow this road to the T junction and turn left. At the next T junction turn right onto Jl Palapan follow it west to the beach.
You can park at Labuhan Jukung beach. Have a drink or something to eat, try the mango smoothie at Double C's cafe!
Map to Krui Left