Krui Right surf break South Sumatra

| | |
| --- | --- |
| Location: | Labuhan Jukung beach, Krui, Pesisir Barat regency, Lampung province, South Sumatra |
| Access: | Paddle out. |
| Best Wind: | NE to SE |
| Best Swell: | SW |
| Dangers: | Shallow reef |
| Crowd: | 20 in season 10 off season |
| Recent Info: | The new road between Tanjung Setia & Krui is complete! |
General surf information
Krui Right is a fast right-hand break which sections unless conditions are perfect. Watch out for wider sets on bigger days. Being hidden away behind a headland this wave needs a big SW swell to be good. To be excellent Krui Right needs a W swell which seldom happens. It can hold 2 mtrs with a fast barrel and steep drop. Most of the year it is 1.5 mtrs or less. Experienced surfers.
This surf spot can get v-e-r-y polluted if it has been raining because the river empties out close by. It's not advisable to surf here the first day after a big rain.
Local Krui photographer Muhamad Hasim's has a photo collection of Kri Right taken throughout the year. Surf photographer Nana Gapero also has images of this wave on his instagram page.
Directions
From Krui head to the main beach. From Tanjung Setia it is a 1/2 hr scooter ride to Krui.

If your driving from Tanjung Setia you can avoid driving through the traffic of Krui town. There is a quieter road to Krui beach, just before Krui look out for the Darussalam sign, after the sign take the next left turn.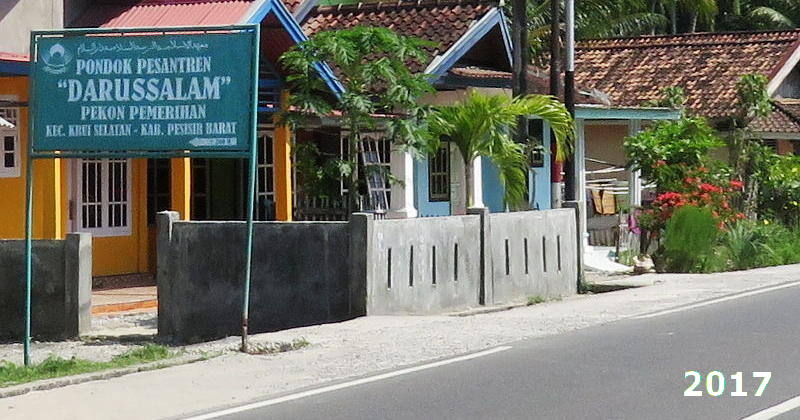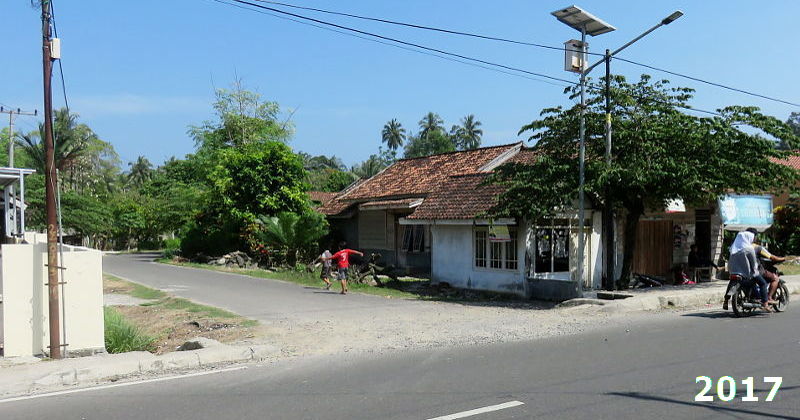 Paddling out
Paddle out off the beach at the south end of the reef, close to where the river empties out.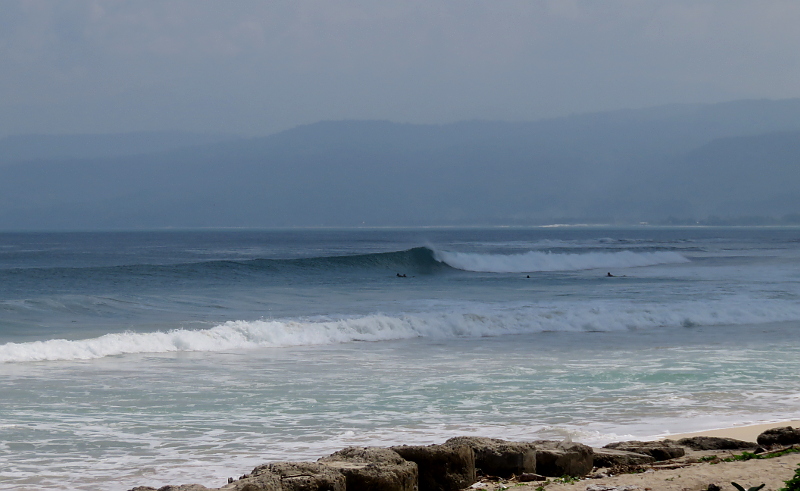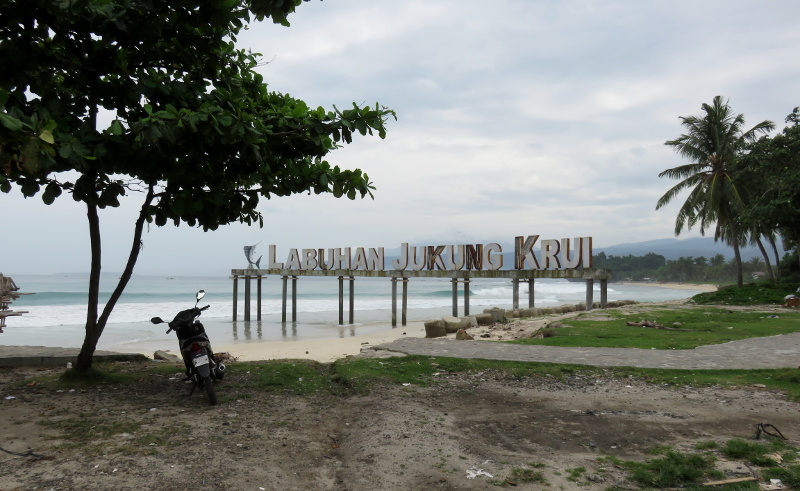 You can park at the Double Cs cafe and have a good meal after your surf.