Krui Right surf break South Sumatra
General surf information
Krui Right is a fast right-hand break which sections unless conditions are perfect. Watch out for wider sets on bigger days. Being hidden away behind a headland this wave needs a big SW to be good. To be excellent Krui Right needs a W swell which seldom happens. It can hold 2 mtrs with a fast barrel and steep drop. Most of the year it is 1.5 mtrs or less.
Local Krui photographer Muhamad Hasim's has a photo collection of Kri Right taken throughout the year. Surf photographer Nana Gapero also has images of this wave on his instagram page.
Vibe in the water
On the average day the fast drop, hollow wall and unpredictable sections keep the crowd spread out and well behaved. On epic days with a westerly swell you won't find many snaking you to go deeper.

As krui town grows so does it's impact on the cleanliness of the ocean. It is now becoming common to see garbage and dirty baby diapers floating in the line-up. After a heavy rain it is probably best to avoid surfing here as a small stream that runs through Krui empties all sorts of nasties into the ocean.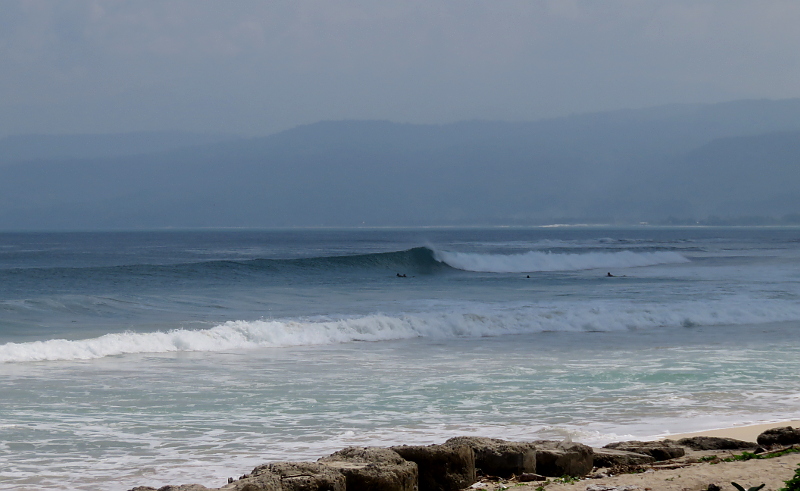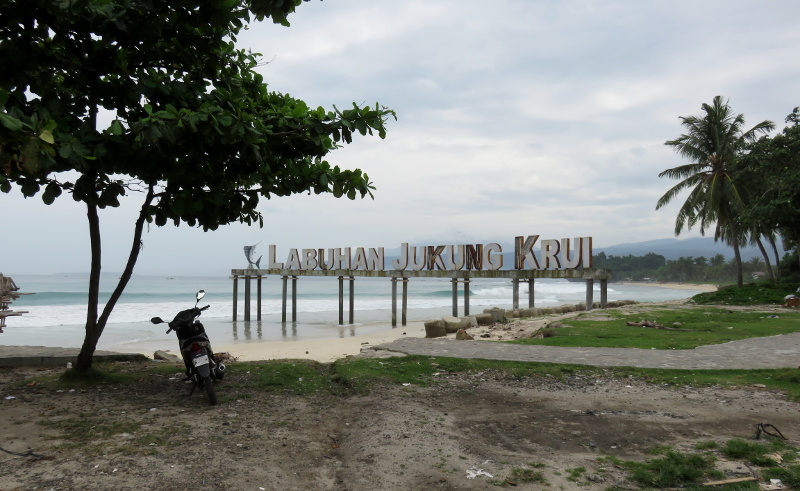 | | |
| --- | --- |
| Access: | Paddle out. |
| Best Wind: | NE to SE |
| Best Swell: | SW |
| Dangers: | Shallow reef. |
| Crowd: | 20 in season 10 off season |
Paddling out
Paddle out off the beach at the south end of the reef, close to where the river empties out.
Directions
| | | | | | |
| --- | --- | --- | --- | --- | --- |
| Location | Town | District | Regency | Province | Island |
| Labuhan Jukung - beach | Krui | Pesisir Tengah | Pesisir Barat | Lampung | Sumatra |
Krui Right is located at Labuhan Jukung beach near Krui town. The easiest way to the beach from Krui is to turn onto Jl. Lanuhan Jukung Krui which is 900 mtrs south of the Marlin monument. Follow this road to the T junction and turn left. At the next T junction turn right onto Jl Palapan follow it west to the beach.
Map to Krui Right