Tanjung Setia, Pesisir Selatan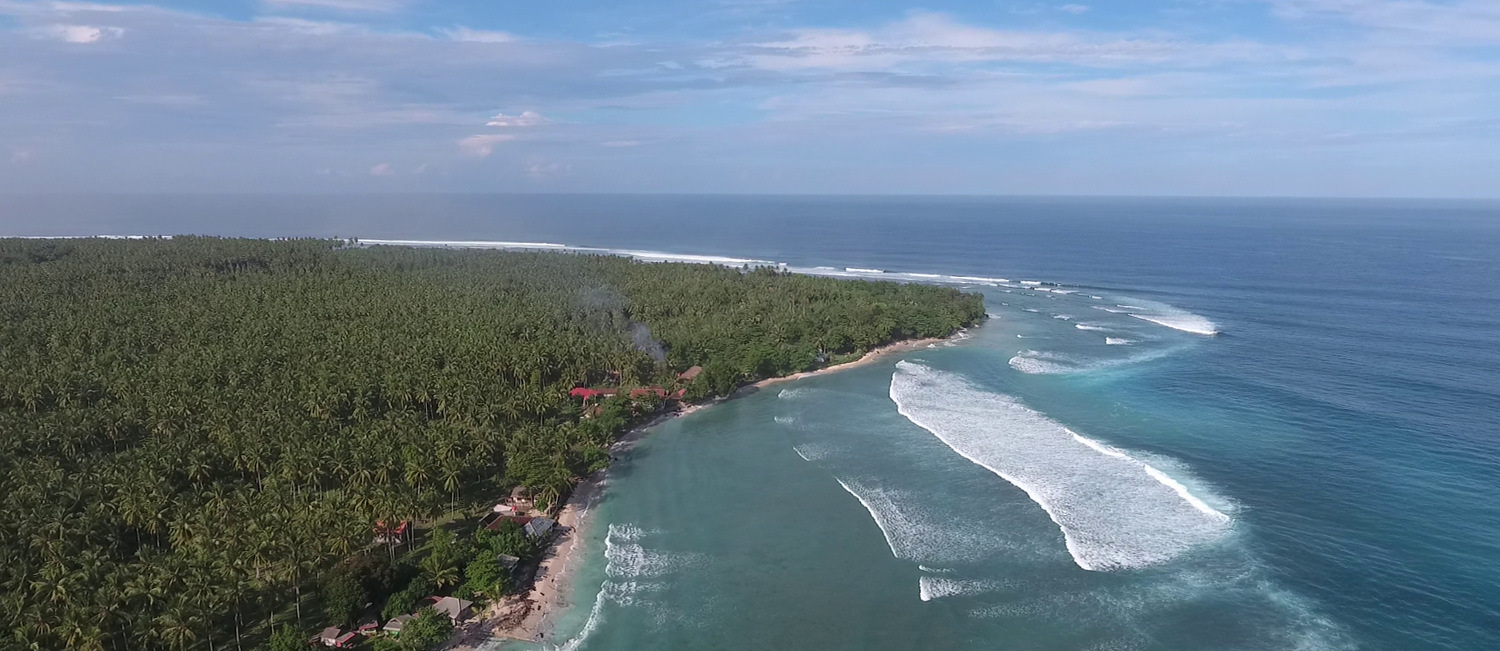 Tanjung Setia is a small coastal town in the Pesisir Selatan district of Lampung province, Sumatra. It only has a few small stores, Indomaret (Indonesia's equivilent to a 7/11). It is a quiet little town and the best time to visit is on Wednesdays and Saturdays when the local market is open. The local fishermen anchor their boats at the north end of Tanjung Setia beach and this is a good place to visit if you are looking to buy some fresh fish.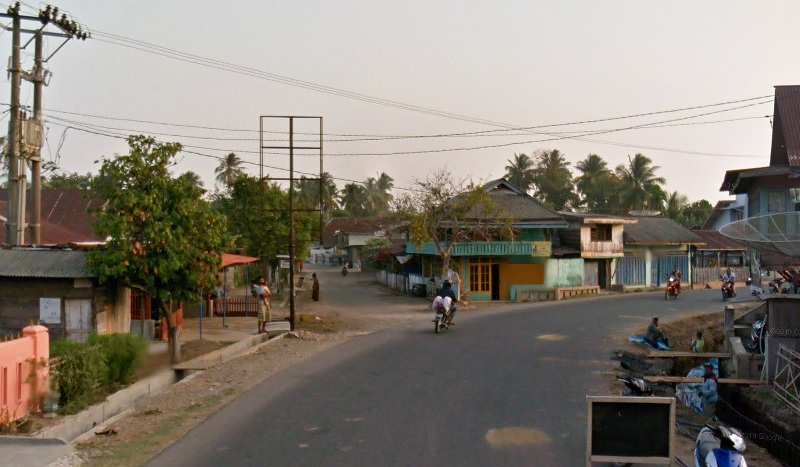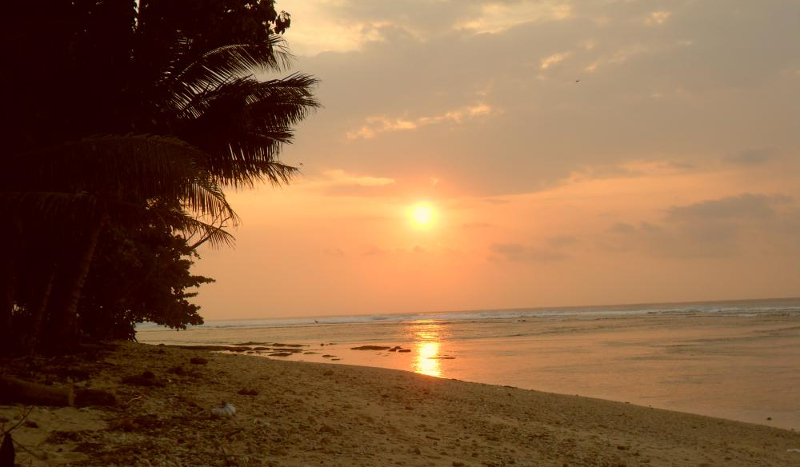 Tanjung Setia Beach
About 2km south of the town is Tanjung Setia beach a popular destination for international and domestic tourists in search of a beachside holiday or day trip.
The beach is about 5km long and on a low tide you can walk around the headland past the Ujung Bocur / Karang Nyimbur surf break exploring the rock pools all the way to Biha. At Biha you have to cross a small river, which requires heading off the beach for 200mtrs and cross at the hanging bridge. It is not recommended that you wade across the river, as the current can be stronger than it looks and dangerous items may have been washed into the river.
Not so long ago (2013) the main street of Tanjung Setia beach was a quiet coconut palm lined dirt road that faded out into a dirt track before Biha. Now JL Pantai Wisata is sealed and along it you will find a large selection of surf camps, a small selection of cafés, warungs, restaurants, souvenir shops, an ATM machine next to Lovina Krui Surf Camp and a fully equipped gym.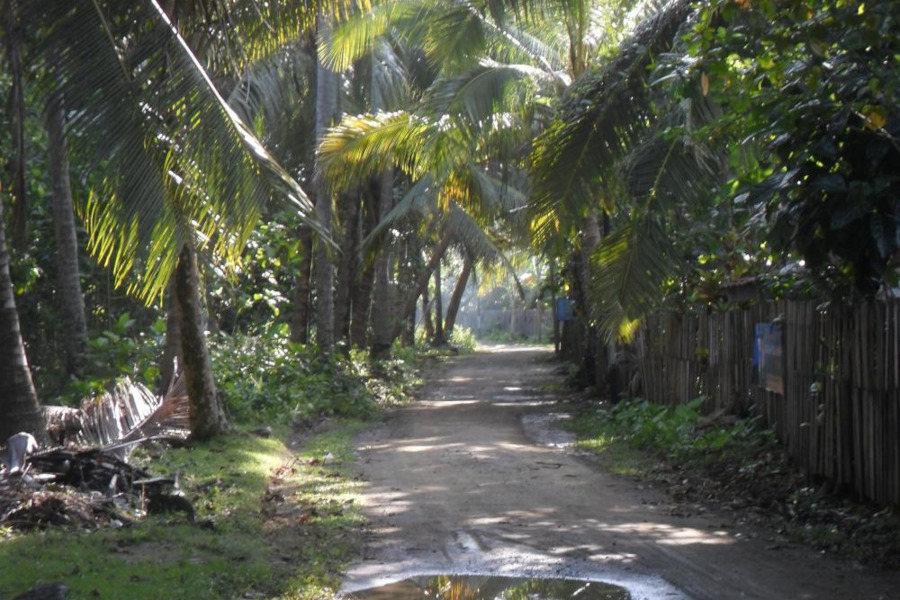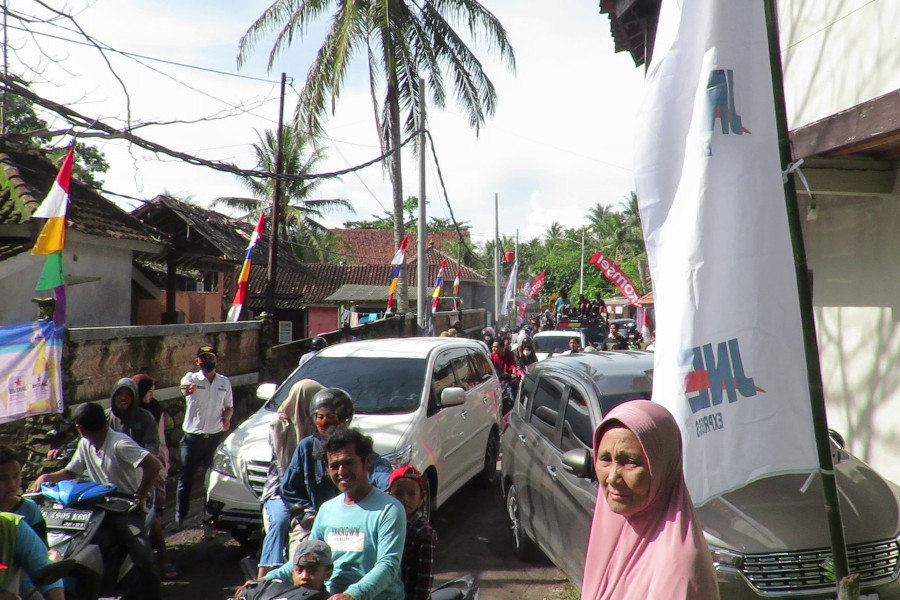 Local and foreign owned businesses continue to push towards more development and the unlikely dream of Tanjung Setia beach becoming another Bali. Currently though the Krui area retains it's unique laidback and friendly feel.
Along the main road Jl Wista Pantai you can find a wide selection of accommodation to suit your preferred experience. From resorts with pools, like Lovina Krui Surf a full range of facilities and karaoke bar to the unique Sumatran Tiger Resort with a fully equiped fitness centre and health conscious management dedicated to surfing.
Tanjung Setia beach 2013

Tanjung Setia beach entrance

Balinese fence design 2013

The early days 2013

Not so long ago ~ 2013

Afternoon Tanjung Setia beach

Low tide Tanjung Setia beach

Beach walk Tanjung Setia

Tanjung Setia beach Sumatra

Fishing Tanjung Setia beach

Checking the surf

Hello Mister surf shop