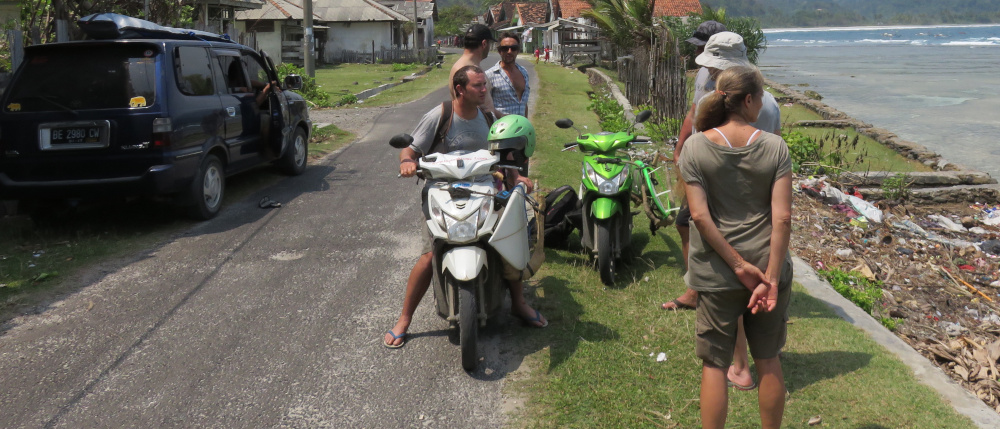 Scooter and Motorcycle Hire
You can usually arrange motorcycle or scooter rental with the hotel when you book your accommodation. If not you will not have any problem hiring a scooter in either Krui or Tanjung Setia.
What is the cost
In 2022 the average price for a foreigner to rent a scooter was IDR 65,000 a day.
What are the legal requirements
You must have a valid International Divers Licence (IDL)
Abide by the Indonesian Road Traffic rules at all times
Wear a motorcycle helmet
You will have to apply for your IDL in the country that your regular divers licence was issued and carry a copy of it when you are driving your scooter in Indonesia.
You may be tempted to not wear a helmet, if you don't you will be breaking the law, risk being fined or deported or worse be seriously injured in a accident.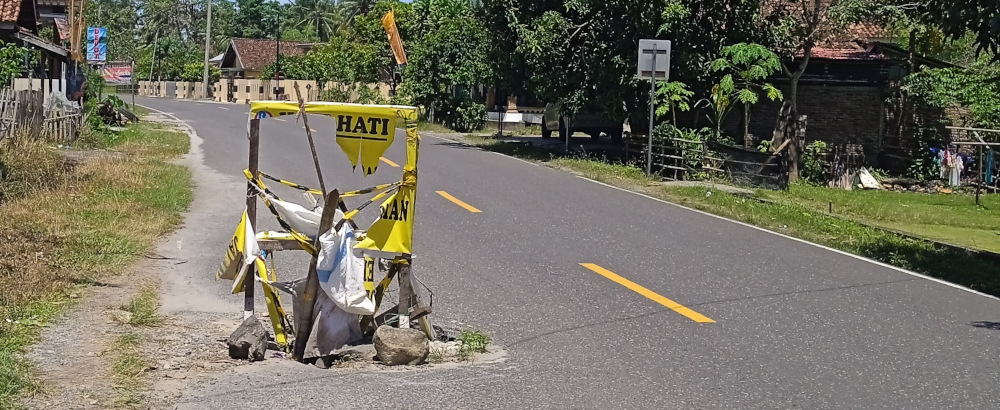 Hati Hati
You will hear this phrase many times while in the Krui area it literally translates to careful, careful. It is strongly advised that you take this concern for your safety seriously, the locals have certainly seen their fair share of foreigners involved in some extremely serious accidents.
Keep in mind the nearest hospital that could deal with even a mildy serious accident is 5 hours away. The harsh truth is you might not get there in time and if you are in a real mess they probably do not have the equipment to help you anyway.
Comprehensive Accident Insurance
You are taking a big risk if you ride a motorcycle without comprehensive insurance which covers motorcycle riding. If you are unlucky and have an accident there is a very good chance that you will not be able to leave the area until you have settled any 3rd party damages.
A past case where a young Australian crashed into an old man with his family did not pan out very well for the uninsured foreigner.
Cultural Sensitivity
Show respect for the local culture. The people of Pesisir Barat are very modest and driving around shirtless, in a bikini or g-string is seen as extremely poor even indecent behaviour. If you don't show respect you could experience some hostile encounters.
Sometimes it really pays too have a good look around and consider just how far away you are from anywhere.