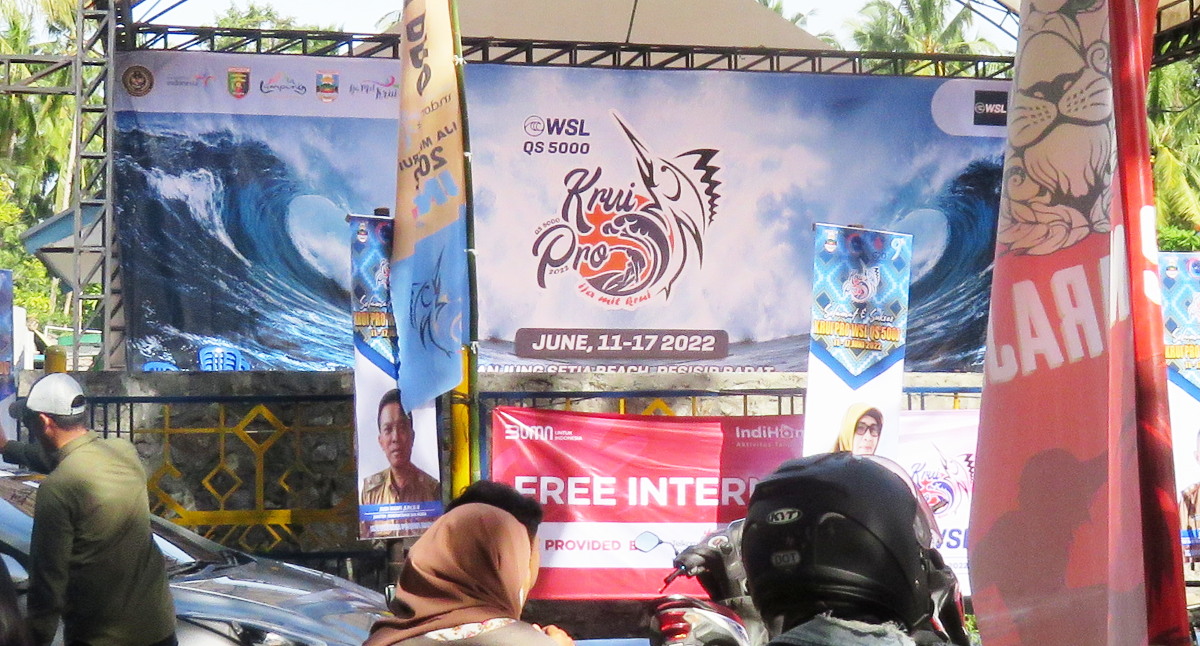 WSL Krui Pro returns to Sumatra 2022
Preparations for the 2022 Krui Pro are well underway as we head to the opening day on June 11.
After 2 years without tourists and surfers the energy in the local community is building. The vibe here is positive and the 2022 Krui Pro looks to be a special event that everyone will remember.
This years men's and women's Qualifying Series has been upgraded to a QS5000 rated event and is expected to attract over 140 competitors. Krui Pro 2022 is predicted to be the biggest event yet and an important event for Asian and Australian regional surfers looking to qualify for the Challenger Series and the Asian Region World Junior Championship points.
If your planning your first surf trip since the COVID lockdowns the Krui area is shaping up to be the place to kick off the Indo 2022 surf season and an adventure on the South West Coast of Sumatra.