A successful surf trip to South Sumatra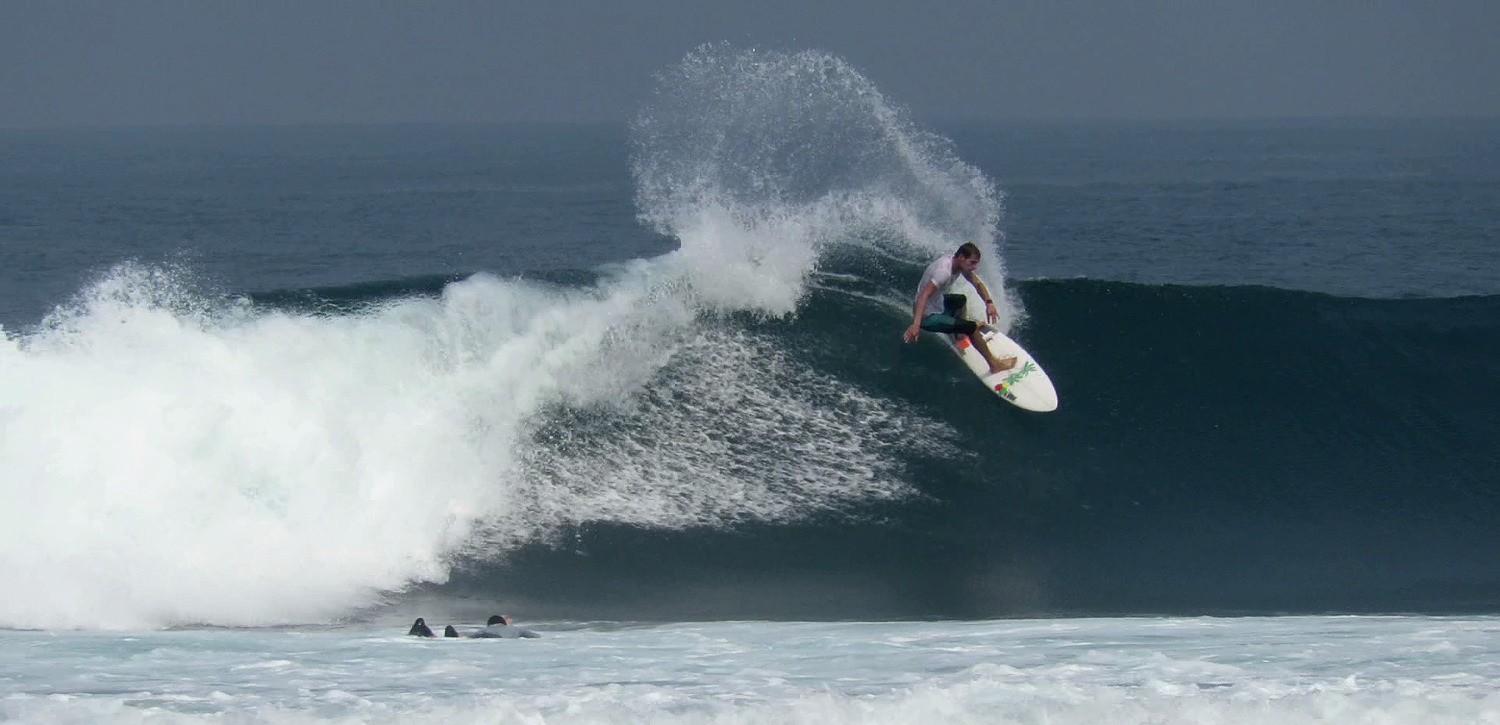 Ujung Bocur ~ May 2016
The Krui area of South Sumatra has a large variety of waves, Indian Ocean swell and winds usually offshore at one of the major surf breaks. Grabbing your board and jumping on the next plane might seem like the only thing missing to make for a surf trip. But this stretch of coast requires three things to make that trip a success ... time, mobility at least an intermediate level of surfing skill and a fair amount of luck.
Make sure you tick all the boxes so you don't end up bummed out in paradise.
Luck
The Indian Ocean is affected by long term cycles that develop over years. Switching between El Niño/La Niña conditions this switch is called the Indian Ocean Dipole. The Indian Ocean Dipole has dramatic effect on the strength of the trade winds over Sumatra, if the tradewinds are weak then the surf conditions on the South West Coast of Sumatra are extremely unpredictable and inconsistent.
Even NASA can't acurately predict next weeks weather patterns so you need to realize it's the luck of the draw on the South West Coast of Sumatra.
Enough time
The average surf adventure to South Sumatra is 10 days but in my experience that's just not enough time to guarantee you will score excellent waves. During the season 1 swell hits the coast a week lasting for around 4 days, however only 1 in 3 swells are perfect for the breaks at Krui and Tanjung Setia. When the swell direction is 'off' there are still waves but you might not see 1.8 meter perfection at your favourite break.
Mobility
It's extremely rare to have all the major breaks working on the same day. You will need to be mobile traveling to where the conditions are the best.
Local transport equals hiring a scooter or a car & driver. Scooter hire is approx AUD $7 a day.
Level of surfing
There is no consistent beginner level wave in the Tanjung Setia and Krui area. Beginners often travel here only to be frustrated so it's important to honestly evaluate your skill level and adjust your expectations accordingly. Checking out the surf videos will give you an idea of what to expect in the water and help you decide the best place to setup base.
To surf the major breaks at 'peak' time you need to be comfortable competing for waves and surfing over sharp shallow reefs. This is not the destination to learn how to surf in a couple of weeks.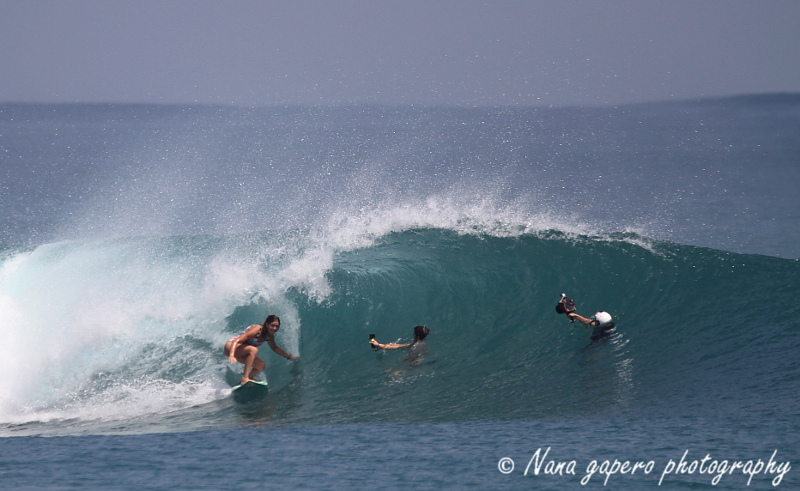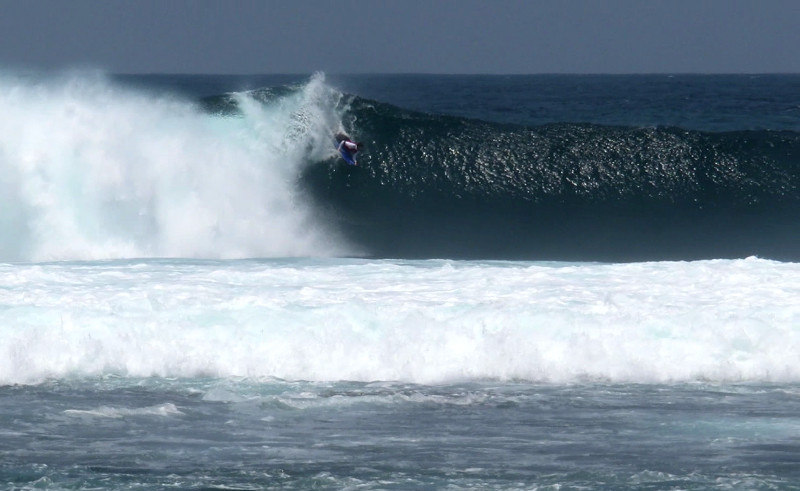 When should I come
Below are some general points to consider when planning your trip but keeping in mind that global weather events such as a strong El Niño, La Niña or Indian Ocean Dipole can have a profound effect on Indonesia's surf.
Surfing in season - June to September
During the southern hemisphere winter the Great Southern Ocean sends an average of 1 large long lasting swell every week towards the Sumatran coast from a more South Westerly direction. Offshore winds make this the best time to score 1.8 mtr plus surf at breaks like Krui, The Peak, Ujung Bocur and Way Jambu.
Surfing off season – October to May
It's summer in the Great Southern Ocean and fewer smaller swells hit Sumatra from a more Southerly to South Easterly direction. In general swell consistency and size begins dropping off mid September as the Southern Ocean winds down.
September till the end of October
This period can be an excellent choice to enjoy smaller crowds and smaller swells but still have a good chance to catch a solid swell. Offshore days at Mandiri Beach and Jenny's Right should be increasing.
November and December
November and December can be good months for surfing the peaks of Mandiri Beach and Jenny's Right with offshore winds.
December to February
By December the rainy season should have really kicked in, this period can be particularly inconsistent with only 1 to 2 storms a month and the winds on-shore at the major reef breaks.
Surfing April and May
A transitional period often providing the best conditions for Mandiri Beach with offshore winds prevailing late into the day.