Pulau Pisang surf break South Sumatra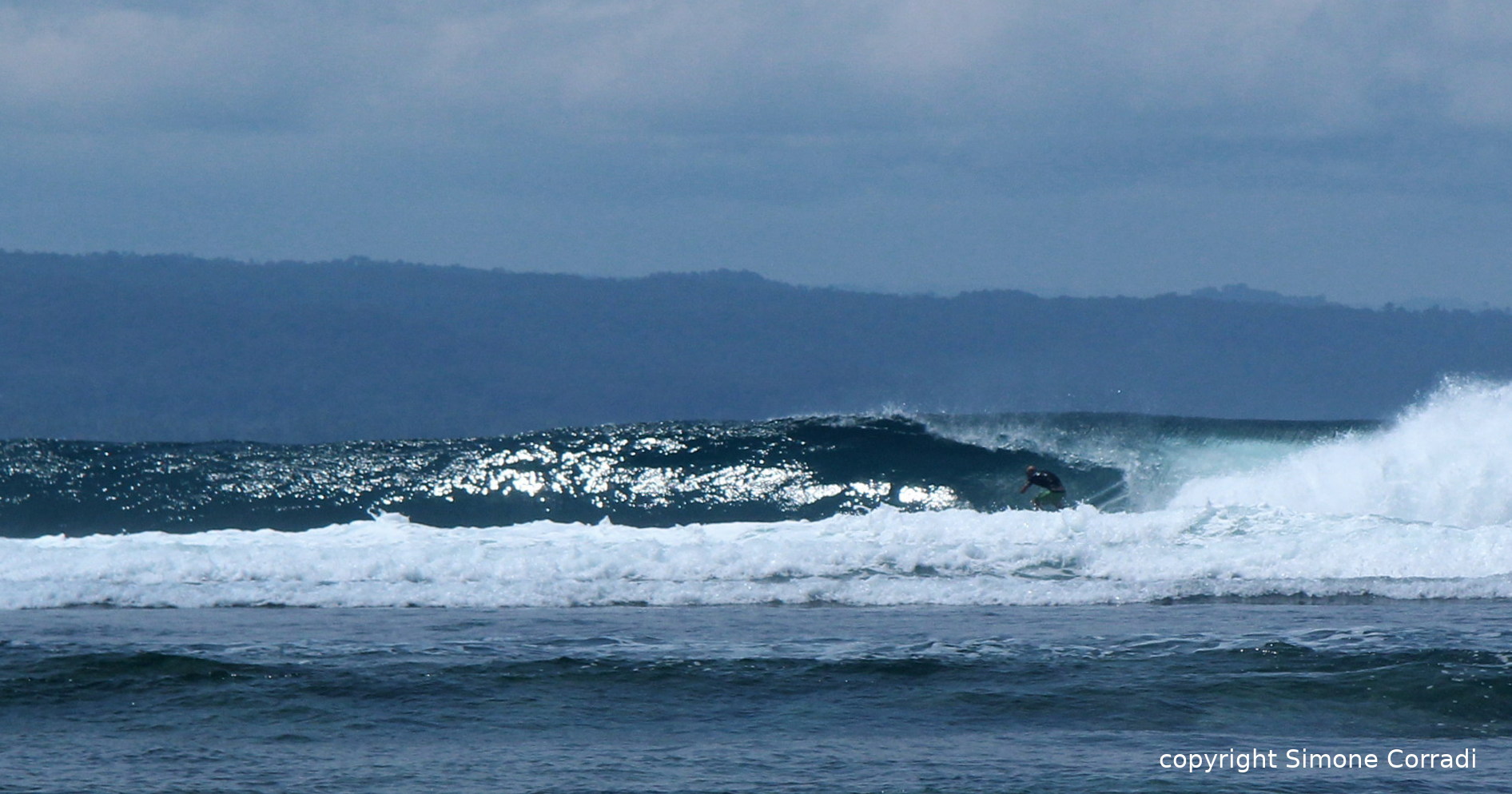 General surf information
There are 2 waves on Pulau Pisang "when the conditions are right" but don't go with high expectations that will be the case. The island can be very wind affected and the swell choppy. With the Right on the South East of the Island and the Left on the West of the Island a favourable wind direction depends on which wave you intend to surf.
The Right is the longer wave and has been compared to One Palm with the take off jacking up as the swell wraps around a large chunk of coral.
The Right is for intermediate to experience surfers (if under 1.8 mtrs) and the left for the experienced tube masters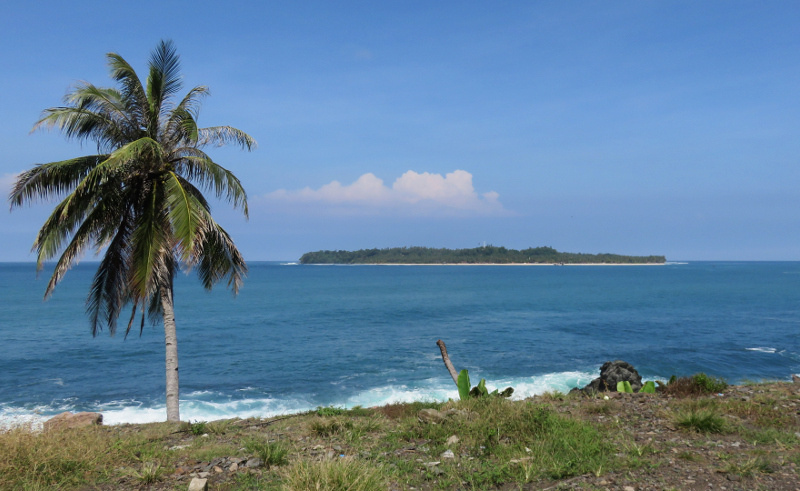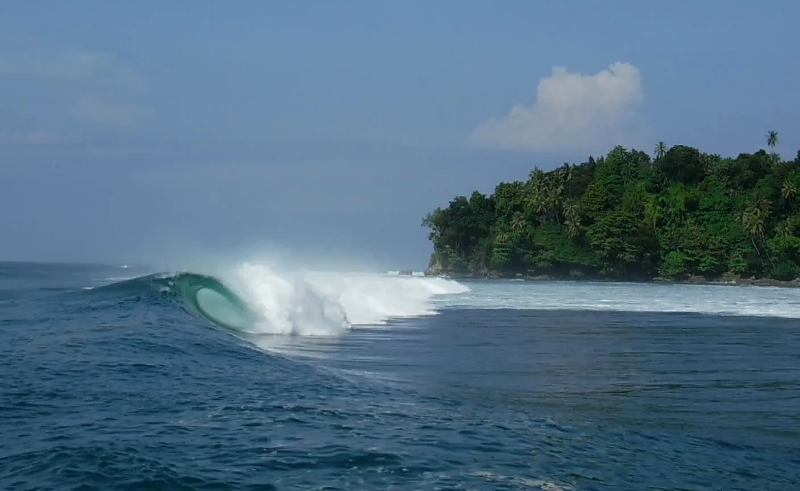 | | |
| --- | --- |
| Location: | 45 min by boat from Krui |
| Access: | Paddle out. |
| Best Wind: | Depends which break |
| Best Swell: | S to SW |
| Dangers: | Shallow reef |
| Crowd: | zero |
| Recent Info: | |
Paddling out
Easy paddle out off the beach.
Directions
Pulau Pisang island is located approx 12km from Krui town. You can hire a small fishing boat that leaves from the Kuala Stabas Pier in Krui and lands at Dermaga Pulau Pisang ( Banana Island Pier ) on the south east corner of the island. The boat trip takes approx 45 min and the boats will only go if the weather is permitting.
The Right surf break on Pulau Pisang is only a 400 mtr walk west from the Banana Island pier.
If you plan a trip to Pulau Pisang you might like to read Surf trip to Pulau Pisang 2017 or this excellent article at Arlanie's World.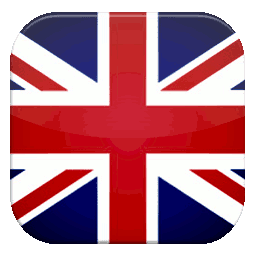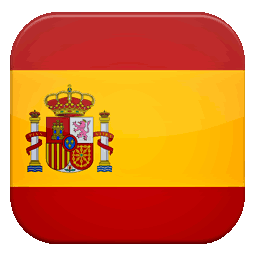 .