Volcano's Left surf break South Sumatra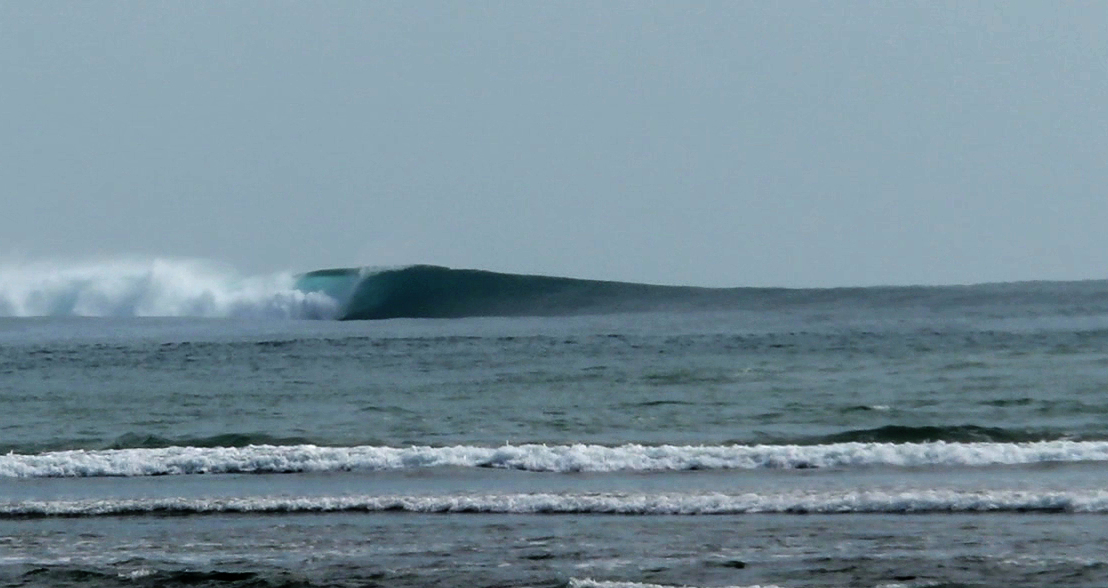 General surf information
Volcano's Left is an often underrated wave. When the swell is too small this wave is fat and you almost need a long board to ride it. But with a decent swell on mid to low tide this can be a fun wave with a backdoor tube on the end section. When Ujung Bocur is too big or too crowded Volcano's Left is worth checking out.
You could call this a beginners wave when it's smaller but as the swell picks up to backdoor the tube on the end section requires some level of skill. There is also nothing beginners about the reef and it's advise that you take careful note of where the many large coral heads are located.
| | |
| --- | --- |
| Access: | Paddle out. |
| Best Wind: | NE to SE |
| Best Swell: | W - SW |
| Dangers: | Large coral heads, Sea urchins |
| Crowd: | 5 to 10 in season |
Paddling out
There are 2 places to paddle out.
A: Off the north side of the reef which is a long walk across the sea urchin infested reef but a faster paddle out.
B: Out through the channel that the fishermen use to launch their boats. Which is a longer paddle but with less chance of stepping on a sea urchin or getting scratched up on the reef, you also get to check out Volcano's Right on the way.