Krui Bowl surf break South Sumatra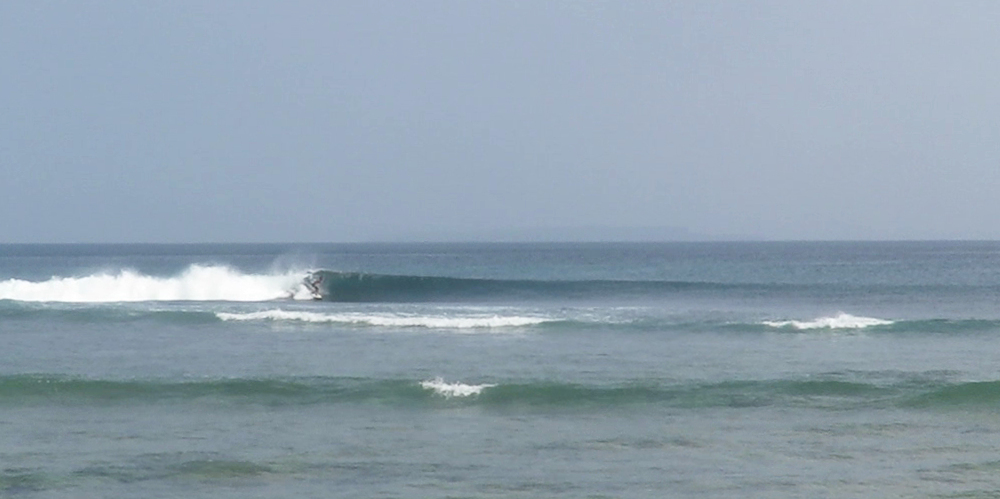 General surf information
A fast sectioning left hand reef break with a nice tube on the end section when conditions are right. You have to work this wave to get the most out of it. Not surfed much but can be an alternative if Krui Left is crowded.
An extremely high tide can turn this wave on. Take careful note of the large coral head on the end section.
Vibe in the water
There are seldom more than 3 in the lineup. You are usually sharing Krui Bowl with surfers that would rather surf a lesser quality wave and enjoy a better vibe in the water.
Rating:

★★

★★★

Access:
Paddle out.
Best Wind:
NE to SE
Best Swell:
SW
Dangers:
Shallow reef.
Crowd:
5 in season 1 off season
Paddling out
Easy paddle out from the beach.