Ujung Bocur (Karang Nyimbur) surf break South Sumatra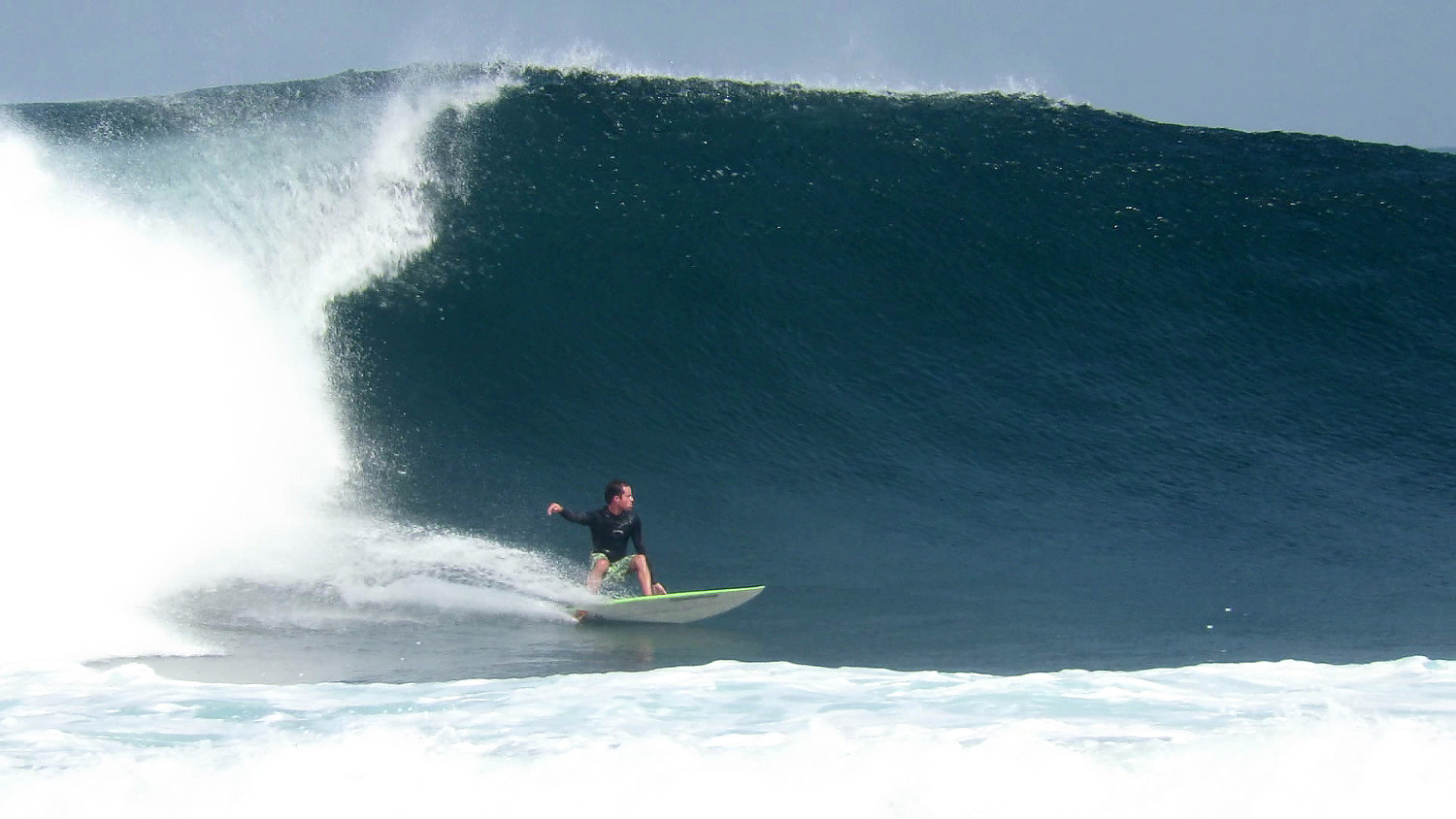 | | |
| --- | --- |
| Location: | Tanjung Setia area. |
| Access: | Paddle out. |
| Best Wind: | NE to SE |
| Best Swell: | W to SW |
| Dangers: | Shallow reef, sea urchins |
| Crowd: | 15 to 25 off season 25 to 50 in season |
| Recent Info: | More surf camps each year |
General surf information
Also known as Karang Nyimbur or The Point is the most consistent break in the area. A 200 meter long left-hand point break that gets consistent swell, it holds 1 to 3.5 mtrs with barrels and carving sections.
Swell direction, swell size and tide have a dramatic effect on the waves characteristics, it's mood changes from hour to hour and day to day, it can be anything from playful to seriously heavy.
To be classic Ujung Bocur needs a SW / W swell which only happens 50% of the time, 50% of the time the point breaks wide and is sectiony. On smaller days swell direction is not critical but on bigger days the point needs west in the swell.
Intermediate to advanced surfers if under 1.5 mtrs, advanced to expert surfers when over 1.8 mtrs.
Directions
Turn off the main coastal highway at the entrance to Tanjung Setia beach. Walk 200 mtrs to Ombak Indah surf camp, then turn down the lane to the beach. You can park your scooter right in front of the break. This is also a good spot to sit and watch the surf.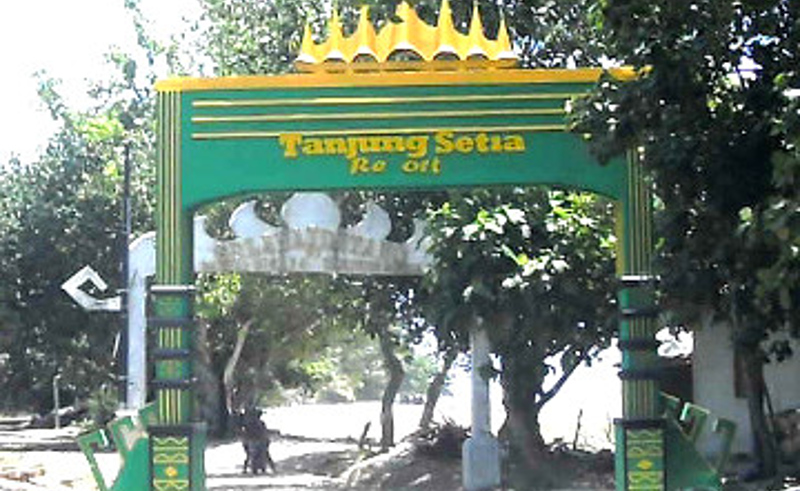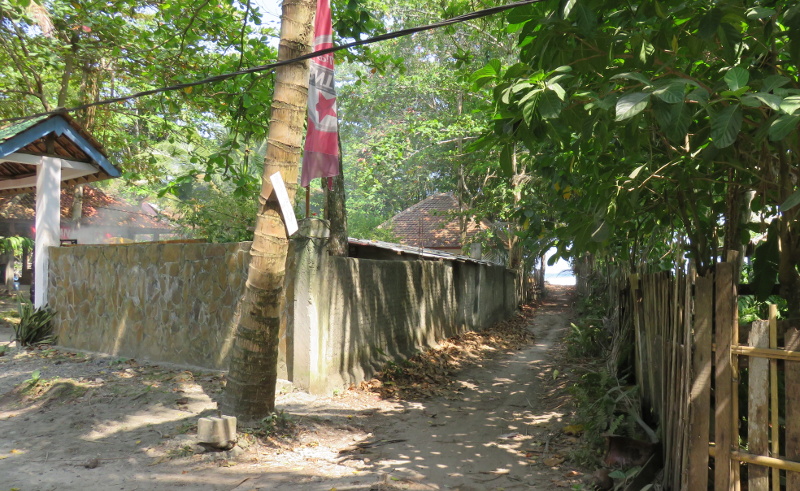 Paddling out
There are a few places to paddle out, best place depends on the tide & current. Most popular is south of the wave, watch others to see how successful they are. If local surf photographer Nana Gapero is there he is a good person to ask for advice.